Nonna Knows Best
by Jaclyn Crupi; Felicita Sala (Illustrator)
$24.99
AUD
Category: Cookery
  In Nonna Knows Best, Jaclyn Crupi celebrates the passion, generosity of spirit and good old- fashioned wisdom of nonnas and shares the secrets that make them so special, including mouth-watering recipes from la cucina della nonna (nonna's kitchen), foolproof tips, sayings and advice for every life mom ent. Charming, entertaining and insightful, Nonna Knows Best is the perfect gift for anyone in need of a big warm Italian hug (and a container full of leftover pasta).  ...Show more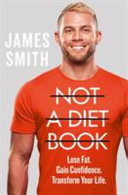 $42.99
AUD
Category: Cookery
Are you ready to change your life? Are you sick of always wearing black and getting undressed in the dark? Are you fixated with a number on the scales? Are you afraid to step into the gym and commit to a routine? Is your confidence at an all-time low? Is all of this having a negative impact on your life , relationships and happiness? James Smith is armed with every tool you'll ever need to achieve incredible results - from dieting, training and staying in shape to identifying the fads, cons and nonsense that get in the way of genuine lasting progress. Learn to reset your current mindset and attitude towards your diet and training, with chapters covering: * Fat loss versus muscle gain * Metabolism and 'body types' * Protein targets and calorie tracking * Common fitness fallacies * Female fat loss * Supplements * Training versus exercising * The importance of sleep * Forming habits This book will put you back in control. It is not a fad diet or a short-term training plan. It will empower you to adopt better habits that will allow you to take charge of your life. ...Show more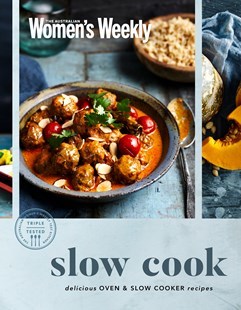 AWW Slow Cook
by The Australian Women's Weekly
$34.99
AUD
Category: Cookery
There is nothing more comforting and pleasing than a big bowl of food that has been lovingly slow cooked. Whether that be a luscious thick stew, a spiced-studded curry or a slow roasted piece of meat, slow cooking is what makes the colder days bareable. With foolproof recipes using the stove, oven and y our kitchen-top slow cooker, we've collected our best old and new favourite slow cooked recipes, that will keep your warm and happy all winter long. ...Show more
$39.99
AUD
Category: Cookery | Series: Downton Abbey Cookery Ser.
This slim, elegant volume captures the essence of teatime at Downton Abbey, including all of the classic sweet and savory recipes and proper serving techniques to recreate this venerable British tradition at home. No one knows better how to enjoy a proper English tea than the inhabitants of Downton Abb ey. With this enticing cookbook, fans of the PBS series and all anglophiles can recreate every cherished element of this cultural staple of British society--from Battenburg Cake and Bakewell Tart to scones and crumpets to traditional tea sandwiches. Proper etiquette and classic accoutrement for teatime service is duly noted, as are types of tea and brewing techniques. Colorful photography of finished dishes and visual excerpts of characters from the Downton Abbey series bring classic British afternoon tea service to life.   ...Show more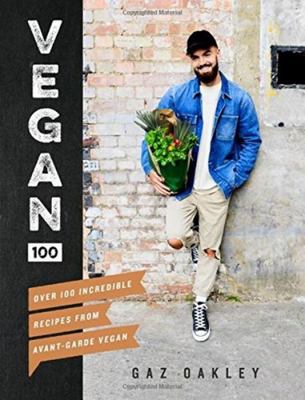 $34.99
AUD
Category: Cookery
Tempted to try your hand at vegan food but don't know where to start? Or even just to make meat-free Monday a regular thing? Long gone are the days of vegan food being dull and worthy: Vegan 100 is bold, vibrant and gorgeous. The emphasis in Gaz's 100 tempting vegan recipes is first and foremost on FLAV OR. From Deep Purple Soup to Sage and Smoked Chilli "Dog," through vegan "Fish and Chips" to Chocolate Tart and Raw Cacao "Cheesecake," it's all incredible-tasting food that just happens to be vegan. Delectable, beautiful and packed with dishes that are good for you, this is like no other vegan cookbook. ...Show more
$49.99
AUD
Category: Cookery
Modern Australian Vegan is the perfect companion in your journey toward a plant-based diet. With expert guidance from Australian accredited dietitian and nutritionist Lucy Gwendoline Taylor, you'll be able to adopt a vegan diet in the healthiest way possible. Featuring tips on how to get started, eviden ce-based nutritional advice, easy substitutions, a sample weekly menu and over 160 recipes that don't compromise on flavour, you'll be surprised how easy it is to become and stay vegan. ...Show more
The Two Good Cook Book: Recipes, Stories, Community (HB)
by Rob Caslick (Compiled by); Thomas Keneally (As told to); Liane Moriarty (As told to); Two Good Co., Staff (Editor); Charlotte Wood (As told to); Markus Zusak (As told to); Zoe Young (Illustrator)
$39.99
AUD
Category: Cookery
This beautiful book is about food, community and bringing people together around the table to eat and talk. It includes essays on food memories and the power of food from four of Australia's finest contemporary authors - Charlotte Wood, Markus Zusak, Liane Moriarty and Thomas Keneally - paintings by art ist Zoe Young, and more than 60 recipes by leading Australian and international chefs for simple nutritious family meals and celebratory feasts. From an organic soup kitchen in Kings Cross, social enterprise Two Good has expanded to sell restaurant quality salads and soups designed by some of Australia's leading chefs, delivered in distinctive glass jars. With every meal sold another is donated to a woman in a safe house. Two Good also provides training and employment pathways for domestic violence survivors.    Words by Liane Moriarty, Thomas Keneally, Charlotte Wood, Markus Zusak.   Recipes by Neil Perry, Maggie Beer, Ben Shewry, Nigella Lawson, Peter Gilmore, Yotam Ottolenghi, Skye Gyngell, Greg Doyle, Colin Fassnidge, Kylie Kwong, Pasi Petanen, Jackie Middleton, Danielle Alvarez, Chris Manfield, Analiese Gregory, Sarah Wilson, George Calombaris, Mitch Orr, Mat Lindsay, Hetty McKinnon, Matt Wilkinson, Jacqui Challinor, Mike McEnearney, Hamish Ingham, O'Tama Carey, Jonathan Barthelmess, Matt Moran.   ...Show more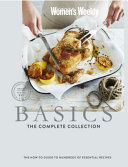 $45.00
AUD
Category: Cookery | Series: The\Australian Women's Weekly Ser.
Have you ever wondered about the secret to perfect roast potatoes or wanted new ways to serve up weeknight staples such as pasta or rice? Both practical and beautiful, this collection contains hundreds of recipes that are essential for a complete culinary repertoire, with loads of handy tips, profession al techniques and how-to steps making it a must-have resource for every kitchen. ...Show more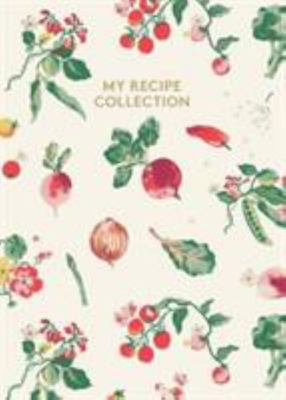 $24.99
AUD
Category: Cookery
A stylish Cath Kidston package containing a concertina file with 5 pockets for storing must-try recipes from magazines/newspapers/online and a 128-page paperback notebook to record over 50 of your own personal favourites. There is room in the notebook for writing out the ingredients and method as well a s dietary information and prep/cooking time. An elastic closure helps to keep everything secure. ...Show more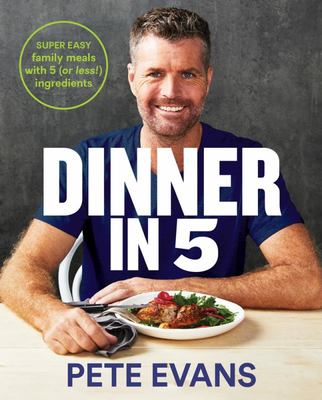 $39.99
AUD
Category: Cookery
Dinner in 5 makes healthy dinners easy by stripping back meals to 5 main ingredients. Each dish has five ingredients or less and each recipe includes an optional (and equally simple!) sauce, rub or side to add if you feel like taking things up a notch. Think crispy salt and pepper prawns with a kick of lime and chilli. A healthy spin on the beloved Chinese lemon chicken. The juiciest pork cutlets topped with zingy pineapple salsa. Crackling barbecue chicken that needs nothing else but a squeeze of lemon and a simple green salad. Easy, fast, delicious. With minimal ingredients and minimal fuss, this new cookbook makes it easier than ever for families to eat well together every night of the week. ...Show more